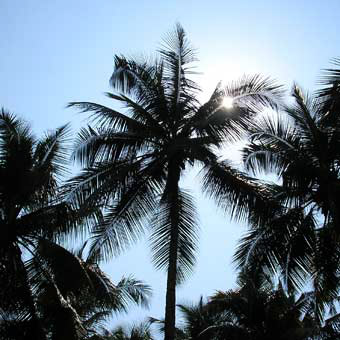 Varkala

Varkala has become increasingly popular in the last few years because its sandy beaches are quiet and clean and visitors do not get accosted by vendors and beggars, unlike many other resorts in India. There are several beaches to choose from, the most popular being the longest sandy stretch, which is backed by towering red cliffs and is known as North Cliff. Up high, the area abounds with restaurants and shops.

Papanasam beach is a continuation of the main beach. It is the perfect place to sit and watch the odd dolphin or the magnificent sunsets, for which Varkala is famous, when the orange sun slowly slides down behind the horizon and is replaced by the twinkling lights of the fishing boats out on the horizon and the plethora of stars peeping out from the heavens above.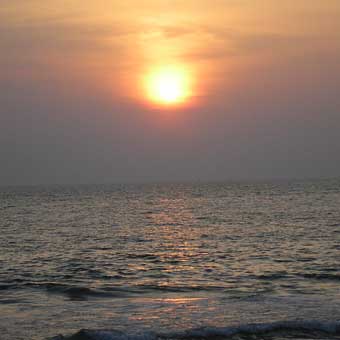 Early risers will see the fishermen hauling in their nets and boats and some will even sell the freshly caught fish, which you can get cooked.
There are many other smaller beaches at the foot of the cliffs, which are much less used and some can be completely exclusive.

Varkala has become a popular health resort as it abounds with many Ayurvedic resorts and Yoga specialists and is fast becoming a centre for dental treatment as well.